Column
Joyride
Quick drives of production vehicles that have received a nip, tuck or total powertrain transplant.
Latest stories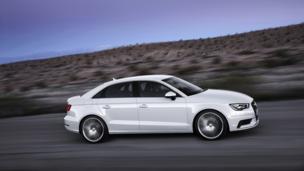 10 February 2015
It is difficult to discount the naughty appeal of the 292-horsepower S3, but Ingolstadt's small sedan is at its very best as a diesel. Read more...
7 January 2015
Available for less than 10,000 Canadian dollars, the hatchback is more than the sum of its inexpensive parts, writes Brendan McAleer. Read more...