For the uninitiated, the Kode 9 Concept was a delightful surprise from an upstart Japanese studio. For those familiar with Ken Okuyama – the former chief Pininfarina stylist credited with the 220mph Ferrari Enzo hypercar of the early 2000s – it marked a welcome return to the limelight for a soft-spoken giant of car design.
Befitting the Kode 9's compact form, Okuyama specifies a four-cylinder engine of either 1.6 or 2.4 litres as the hypothetical powertrain, mated to a six-speed manual transmission.
Never mind the motor; it is the Kode 9's shape that accelerated heart rates in Tokyo. Okuyama deftly spins connective tissue from a number of iconic sports cars – the Jaguar E-Type, Chevrolet Corvette Sting Ray, Lotus Elan and even Speed Racer's Mach V among them – before finding his own expression of future-classic speed. It may never see a road, but it will run circles round our imaginations for years to come.
Read more about the Kode 9 Concept here.
Second Opinion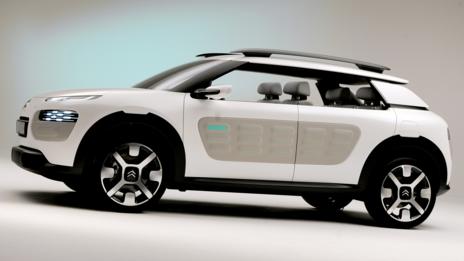 The Citroën Cactus concept is not merely some clever flight of fancy, it is genuinely innovative – brimming with smart ideas that bring to mind the 2CV and the original DS. Consider such features as external surfaces covered in a dent-proof, rubbery material called Airbump, an interior designed for psychological as well as physical comfort, and a hybrid drive system that uses a lightweight, inexpensive tank of compressed air – rather than a heavy, expensive battery – to store and release energy. The only thing fanciful about the Cactus is its name. – Matthew Phenix