Yet Nissan went ahead and made a GT-R Nismo anyway – faster, lighter and more fearsome. And it is a stunner.
Horsepower jumps from 545 to 600, and the aforementioned sprint to 60mph now happens in two seconds flat – allowing the car to show its taillights to even the vaunted Bugatti Veyron Super Sport.
At this writing, Nissan has not announced pricing, but even if the 2015 GT-R Nismo commands $150,000, this ultimate Nissan will stand as the ultimate sports-car bargain.
Second Opinion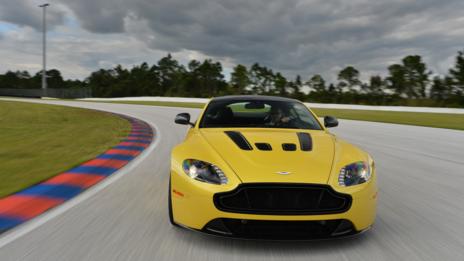 Its single-clutch automatic transmission is about as buttery as a loofah sponge, yet the Aston Martin V12 Vantage S succeeds – particularly on a track – by being what a sports car should be: involving, beautiful, uncompromised and ever so slightly unhinged. – Jonathan Schultz