On the occasion of the release of a new Epix documentary about Altman, Gould spoke about his relationship with the innovative director, about the infernally eternal nature of creating sequels, and about driving a particular '48 Lincoln right into film history.
Brett Berk: In Los Angeles, in 2006 walking to Runyon Canyon from an apartment at the base of the Hightower – which is, as you of course know, a location made famous by your character in The Long Goodbye – you appeared to drive by in a vintage Rolls-Royce. Kismet?
Elliott Gould: Wrong.
It wasn't you?
It wasn't me.
You never had a vintage Rolls?
No. But then again, I can't speak to how delusional you are. [Laughs] But I tell you. Oh my goodness gracious, The Long Goodbye. I mean, I will eternally be grateful for Bob Altman, for that among others.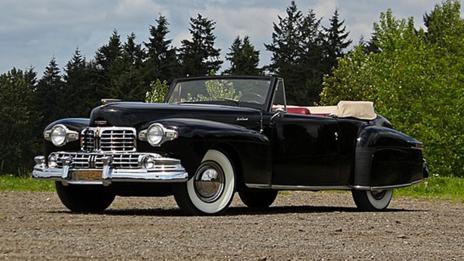 You're a part of this new documentary about Altman. He was such an innovator in film, not only technically, but narratively. From your perspective, what were his great innovations in working with actors?
What comes to mind is the Beatles' classic song, Let It Be. Once he chose people, or actors, to populate his work, he would let the people be. Let the people sort of be how they were. When we decided to do The Long Goodbye, there had been another director who was attached to it, and I went up to United Artists to see my friend David Picker, who was running United Artists. He gave me the Leigh Brackett script of The Long Goodbye, her adaptation of the [Raymond] Chandler book. And the director who was previously attached to it couldn't see me in it, or wouldn't see me in it. And then David Picker gave the property and the idea to Robert Altman, and Bob called me, and Bob said to me, "What do you think?" and I said to Bob, "I've always wanted to play this guy." Phillip Marlowe. And Bob said "You are this guy," and that was the beginning of the picture.
In the Altman films for which you're most famous – California Split, The Long Goodbye, M*A*S*H – you created a sort of iconic series of characters that were a little bit louche, a little bit…
I've found that ego and vanity is toxic, and that there's really no room for it here. But, I've had to accept my own, because I don't want to be a hypocrite. When you say fame, I consider that it was a privilege for me to be able to work with and for Robert Altman, and it was something that gave me more freedom in the field than I could ever hope to attain. Sometimes I took freedom, I took it, and went further; but Bob really trusted me, and over the course of the productions that we were able to collaborate in and on, our relationship was pretty fabulous.
Your portrayal of Phillip Marlowe in The Long Goodbye redefined that Chandler character for the 1970s in an absolutely fantastic way.
We tread on places that weren't, hadn't been tread on. Hallowed places. The picture almost got destroyed out here. I think a lot of people didn't know what we were doing. We were breaking the mold. All Bob said to me once he told me I was the guy, was that he just wanted me to read The Long Goodbye, and also to read Chandler on Chandler.
And of course, with Bob, we brought the work into the present. And even though that was in the early '70s, it's now. And so, the idea for a sequel to The Long Goodbye is called It's Always Now. Bob and I had started to talk about making it, because I had developed a treatment for the sequel. The Chandler estate let me have it at the time. They let me have the option on it for a dollar – I don't even know if I ever gave them the buck.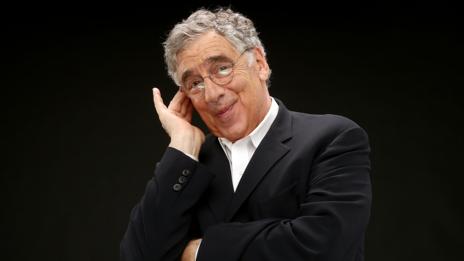 In The Long Goodbye, Marlowe sort of anachronistically drives around in this '40s Lincoln.
It was 1948 Lincoln Continental, which I had bought.
Really?
It was my car. I wouldn't have used that car. Bob wanted to use it. I didn't even charge him for it. But that was Marlowe absolutely: a stranger in a strange land. A guy out of time and place. I mean, I remember when Bob told me the opening of the picture, with the cat, and the cat food. Which is all Robert Altman, you know: you cannot fully beat nature.
What's the best career advice you ever received?
Well, to begin with, my Irish teacher gave me a dictionary, and one of the four or five words that I know the proper meaning of is "career". And "career" in the Webster's dictionary is defined as emanating from a Spanish word, meaning an obstacle course, like a racetrack. And I, you know, have had the best career.
I have a poster with a picture of Albert Einstein, and it's a picture I had never seen, with a quotation I didn't know. And the quotation is, "Where the world ceases to be the scene of our personal hopes and wishes, where we face it as free beings, admiring, asking and observing, there we enter the realm of art and science."
To anybody who wants to act, who wants to perform, wants to play in these fields, a key would be to listen. And to know yourself. And if you don't understand yourself, to just to be honest. And I was told that Bob thought I was one of the most honest actors he'd ever worked with.
If you would like to comment on this story or anything else you have seen on BBC Autos, head over to our Facebook page or message us on Twitter.