What explains the curious appeal of the car-racing board game?
ANYONE WHO HAS SURVIVED a family bout of Monopoly — or seen the Seinfeld episode where Newman and Kramer play Risk — will know that board games can bring out aggressive competitiveness in the most mild-mannered player. But is it possible for this usually sedate pastime to replicate the speed and thrill of motorsport? Car-racing and board games are not necessarily two things that the uninitiated would put together, yet the devotees of these titles use terms such as "nail-biting", "thrilling" and "adrenalin kick" to describe the gameplay experience.
The best board racers
Four motorsport board games that helped define the genre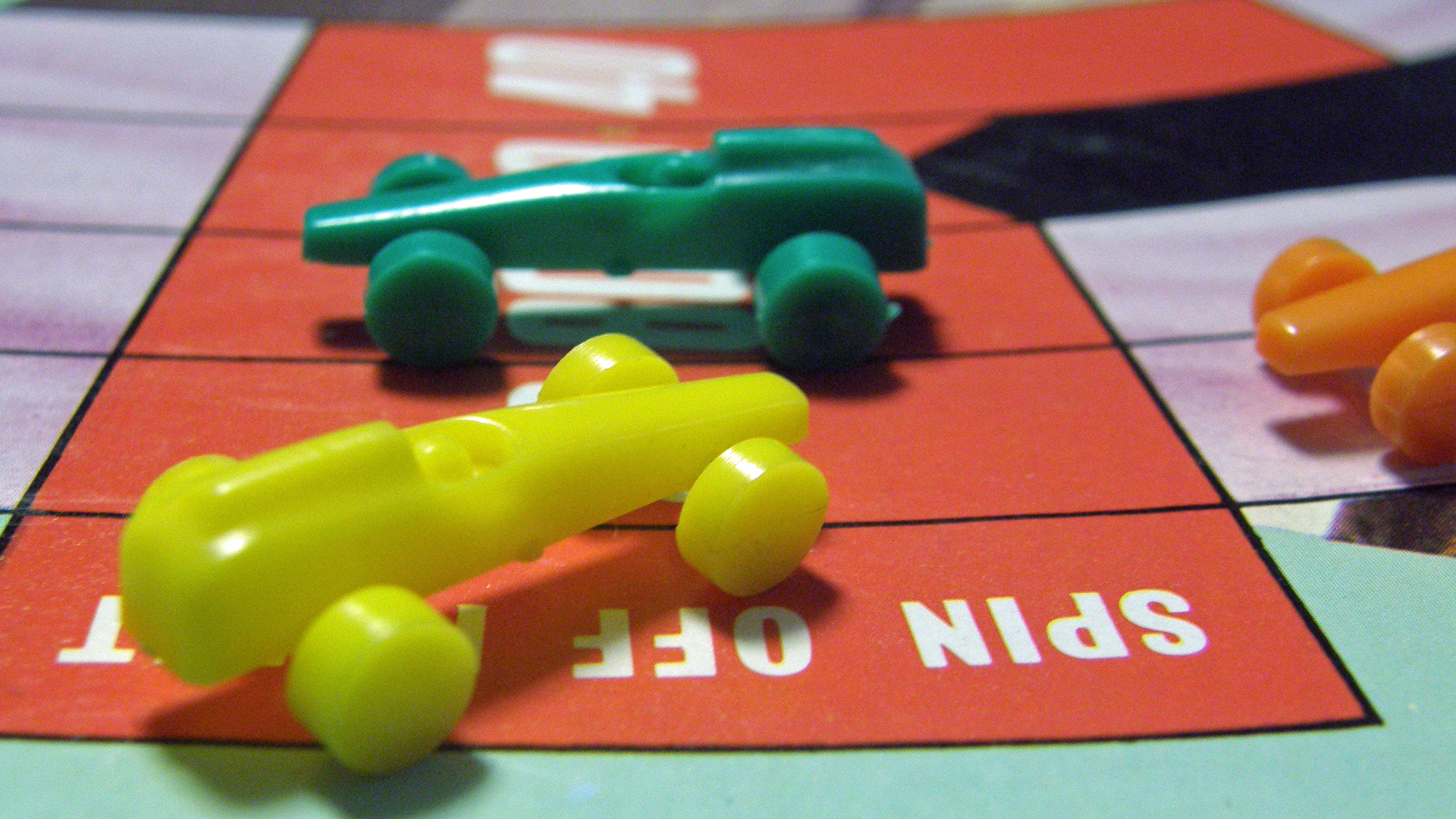 FORMULA 1 (1962). From the UK-based publisher Waddingtons, Formula 1 (pictured above) is an early example of the motorsport board-game concept, but a surprisingly sophisticated one; its rules regarding tyre and brake wear, pit stops and efficient cornering are all progenitors of mechanics found in the later Formula D.
SPEED CIRCUIT (1971). Originally published by 3M and later by Avalon Hill, the thrillingly-named (but sadly out of print) Speed Circuit is an F1-inspired game that innovated the genre through its use of a 'chance die' that could be employed to determine the outcome of risky manoeuvres.
NASCAR DAYTONA 500 (1990). In contrast to the European style of other racing board games, Daytona 500 replicates the popular American sport of Nascar and Florida's famous Daytona International Speedway. Gameplay is briefer than the other titles here, averaging about 20 minutes per race.
DAS MOTORSPORTSPIEL (1995). Originally released in 1995, this German game stands out from the crowd due to the large surface area of its tracks and detailed car models. More of a mat game than a board game, Das Motorsportspiel's tracks come rolled-up in tubes. It is also distinguished by the imposition of time limits on player decisions, which simulates the quick decision-making faced by real racing drivers. —EH
Formula 1 game photo used under Creative Commons licence, courtesy of Alan Moore.
"I think racing board games help focus on the strategy of the sport, whereas with video games, you need superb eye-hand co-ordination", says Greg May, owner and founder of The Uncommons, a "board-game café" in New York City where gamers sip lattes, eat comfort food and pay a $5-$10 cover charge to settle in with one of 1,100 titles. "Instead of focusing so much on the reflexes necessary to be a professional driver, you get to explore the intellectual side."
Formula D, released in 2008 by French game publisher Asmodee, is the most polished and well-known car-racing board game. A remake of French company Ludodélire's original 1991 release, Formula Dé, the game aims to recreate the tension of a Formula 1 race using a large, colourful track map and elaborate gameplay. And despite a steep learning curve, Formula D has inspired a passionate fan base and more than half a dozen expansion packs.
But how can a traditional board game compare to hyper-realistic video games like Forza Motorsport and Gran Turismo? According to Laurent Lavaur and Eric Randall, creators of Formula D, board games and video games actually have a lot in common.
"The winner is the one who has taken the right risks at the right moment", they explain in an email. "And like video games, [Formula D] offers a wide collection of tracks as expansions. There are also fan expansions and tracks for the very dedicated players. In many ways, this has become a multiple game system."
Where Formula D really shines — and ticks boxes for petrolheads — is in its stick-shifting play mechanics. Each player has a small gear stick, with each gear utilising a different type of die during rolls. This is an essential element in managing the game's tricky corners, as overshooting one due to a bad shift can add wear points to the car, or even cause it to crash. "Corners have a 'stop' rule that requires players to stop once, twice, or three times on that corner in consecutive turns or face a penalty", explain Randall and Lavaur. "This creates an effective speed limit to the corners."
The game's advanced ruleset also incorporates six specific types of wear to cars: chassis, suspension, gearbox, engine, tyres and brakes. There are optional rules for car customisation, pit stops, weather and slipstreaming. The street racing variant of the game — found on the flipside of Formula D's Monaco GP board — also incorporates road wear, nitrous oxide and unique drivers. Such attention to detail ensures that the game can capture both board game enthusiasts and motorsports fans in equal measure.
It's a chance to take a break from screens and glitzy graphics, slow down a bit, and talk face-to-face while sitting around a table.
Similar to the ways PC gamers modify and tweak computer games, racing board games like Formula D tap into players' enthusiasm for customisation and collection. For example, between Formula D and the earlier Formula Dé, players can buy brand new race tracks to play on that are also based on actual locales, including such A-list circuits as Silverstone, Daytona and Suzuka.
And like console racing games, some tabletop titles have become popular enough to support multinational tournaments. "The Formula D community offers many local leagues in Europe", say Lavaur and Randall. "The most popular event is the Formula D Master, which is held in fall in France in the city of Lieusaint. Every year, gamers come from all over Europe to compete for the best Formula D Racer Trophy."
But beyond trophies and tournaments, motor-racing board games offer something that even the most impressive video game cannot: face-to-face social interaction. Nearly everyone will have played a board game at some point in their life, and this accessibility is key to the racing board game genre's success. And the rise of the gaming café is a testament to the essential appeal of board gaming. The Uncommons in Manhattan, which opened in 2013, is a Kickstarter success story, and two years ago, London opened its own board game café, Draughts, after following the lead of Thirsty Meeples in Oxford.
"With all board games", says Greg May, "it's a chance to take a break from screens and glitzy graphics, slow down a bit, and talk face-to-face while sitting around a table."
If you would like to comment on this or anything else you have seen on BBC Autos, head over to our Facebook page or message us on Twitter. And while you're at it, join the BBC Autos community on Instagram.
And if you liked this story, sign up for the weekly bbc.com features newsletter, called "If You Only Read 6 Things This Week". A handpicked selection of stories from BBC Autos, Future, Earth, Culture, Capital and Travel, delivered to your inbox every Friday.