27 March 2015
It costs £1.5m. It's very much not road-legal. Only 24 will be built. You want one. Read more...
3 March 2015
The purely electric 4x4 "challenges convention", according to the builder of high-powered grand tourers. And how.
The Roundabout Blog | 25 February 2015
The limited-production Vulcan track car offers a tantalising glimpse into the British carmaker's future. Read more...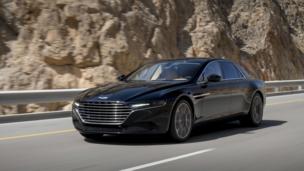 6 December 2014
The real allure of this sumptuous sedan has less to do with what we know about it than what we don't. Read more...