3 March 2015
The purely electric 4x4 "challenges convention", according to the builder of high-powered grand tourers. And how. Read more...
The Roundabout Blog | 20 February 2015
Winged and wicked, the British carmaker's ultimate Vantage is lighter, faster and more expensive. It's also completely sold out.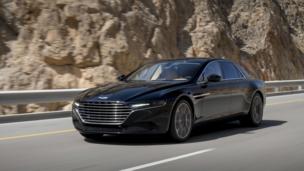 6 December 2014
The real allure of this sumptuous sedan has less to do with what we know about it than what we don't. Read more...
Joyride | 4 November 2014
The British carmaker's least expensive model since the 1980s, the razor-sharp Vantage GT is a tempting alternative to some newer, but less exotic, rivals. Read more...