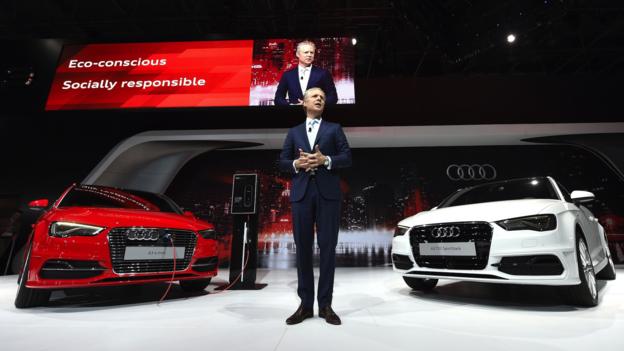 17 April 2014
The redesigned compact luxury car took home World Car of the Year laurels in New York. Read more...
Review | 19 March 2014
Ingolstadt's new small sedan takes aim at the Mercedes-Benz CLA and the BMW 2 Series.
4 March 2014
Though little that meets the eye suggests it, Audi's entry-level coupe has undergone marrow-deep changes, particularly on the dashboard. Read more...
CarTech | 9 January 2014
At the Consumer Electronics Show in Las Vegas, the German automaker made a beautiful case for laser-guided headlamps on the open road. Read more...