Review | 5 February 2014
Swift and sonorous, the least-expensive Bentley model may just be the most delightful. Read more...
23 December 2013
Equal parts plush and menacing, Bentley's "entry level" luxury sedan captured our imagination this year.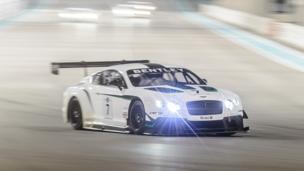 The Roundabout Blog | 4 December 2013
Games, garb and dream-car drives: BBC Autos presents a wish list for the automotive aficionado on your list. Read more...