26 May 2015
Fired up by the lovely new CSL concept, TopGear.com has compiled Munich's best flights of fancy. Read more...
Review | 26 February 2015
The oddly shaped – and among some critics, reviled – crossover is redeemed by the power of M, Dan Carney writes.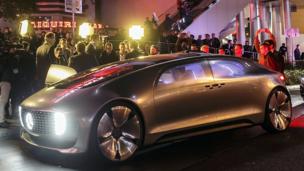 CarTech | 9 January 2015
German automaker builds a living room on wheels, Toyota splits open its hydrogen molecule and Harman gets personal – among the top tech items at CES. Read more...
CarTech | 18 June 2014
In an infotainment breakthrough, drivers can now control their GoPro cameras using their cars' multimedia screens. Read more...