CarTech | 18 June 2014
In an infotainment breakthrough, drivers can now control their GoPro cameras using their cars' multimedia screens. Read more...
Joyride | 27 May 2014
Though technically not a true "M" car, the coupe matches the performance of its M-badged predecessor, the 1 Series M.
14 May 2014
Designed for the PS3's Gran Turismo 6 racing game, the German carmaker's Vision is a 550hp virtual beast. Read more...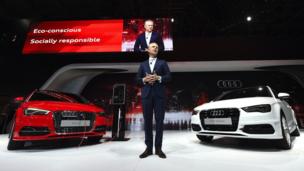 17 April 2014
The redesigned compact luxury car took home World Car of the Year laurels in New York. Read more...