The Roundabout Blog | 25 February 2015
The limited-production Vulcan track car offers a tantalising glimpse into the British carmaker's future. Read more...
The Roundabout Blog | 18 February 2015
The fastest, most powerful car in the British sports car marque's history takes aim at Porsche's vaunted coupe.
Review | 6 February 2015
The British SUV-maker's new compact crossover is more than merely a worthy successor to the LR2; it's a worthy Land Rover. Read more...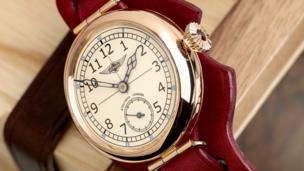 17 December 2014
In this final instalment in BBC Autos' four-part holiday gift guide, a luxury wish list for the transportation enthusiast. Read more...