Autophiles | 10 August 2014
The R 'n' B hit-maker talks music, cars and tips for getting out of traffic tickets. Read more...
The Roundabout Blog | 23 July 2014
Lego reveals its latest, and most menacing, take on Batman's Tumbler vehicle.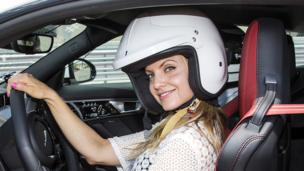 Autophiles | 6 June 2014
The star of the American Pie series and American Beauty discusses driving like a hooligan at the Jaguar Villain Academy. Read more...
21 May 2014
The Formula 1 star and the rallycross hero go wheel-to-wheel in Barbados. Read more...