The Quora Column | 4 July 2014
Quora users identify cars that require a minimum investment but produce maximum rich-driver obnoxiousness.
Car Tribes | 2 July 2014
A club of fans maintains the hard-bitten survivors of the US's busiest streets. Read more...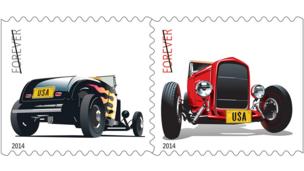 Autophiles | 24 June 2014
With help from an eminent car aficionado, the postal service chooses classic "Deuce" coupes for a line of commemorative stamps. Read more...