2 July 2015
Flagship hybrid supercar gets an experimental drivetrain and Mad Max-spec bodywork. Read more...
Evolution of Design | 13 May 2015
Though it never went into series production, the wedge-shaped coupe was a hugely influential product, as a new exhibition proves.
4 May 2015
The British marque will build a crossover based on Geneva's high-riding concept, CEO confirms. Read more...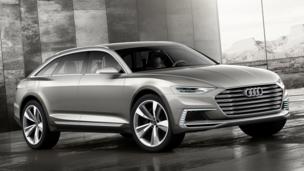 16 April 2015
Meet Ingolstadt's future load-lugger, capable of zero to 62mph in 3.5 seconds… and 117mpg? Read more...