CarTech | 5 December 2013
Tough, agile and fuel-efficient, this diesel-electric prototype foretells the future of battlefield transport. Read more...
31 October 2013
From television and cinema they come, wearing sheet metal that is at once familiar and foreign. Fancy yourself a pop-culture savant? Start your engines.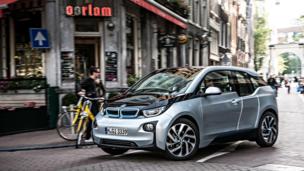 CarTech | 15 October 2013
Virtually silent, EVs can pose a risk to pedestrian and cyclist safety. A group of designers and musicians asks: Why not make them sound good? Read more...
12 September 2013
From chunky SUV concepts to 200mph hybrids, these cars brought the wow factor in the German financial capital. Read more...