Joyride | 23 March 2015
A rolling exegesis on beauty, this track-focused supercar signals an end of sorts, writes Dan Carney. Read more...
3 February 2015
So long 458 Italia, hello 488 GTB: everything you need to know about Ferrari's new 661bhp V8 screamer.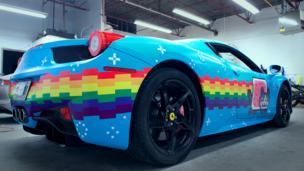 Autophiles | 25 November 2014
For the electronic dance music DJ and producer, managing his personal dream garage is a labour of love. Read more...
29 September 2014
Ahead of a Paris debut, the Italian carmaker reveals this 597-horsepower show-stopper. Read more...