Alt-Green | 3 June 2014
World-ready van design study picks up where Volkswagen's beloved hippie van, the Kombi, left off Read more...
Review | 11 March 2014
The luxury plug-in may be the hit – albeit on a smaller scale – that General Motors hoped for with the Chevy Volt. Buyers, though, may get sticker shock.
The Roundabout Blog | 16 January 2014
A hybrid-electric taxi cab produced by two British firms began plying the streets of Central London this week. Read more...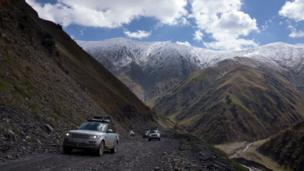 The Roundabout Blog | 23 September 2013
As a final shakedown before production, a trio Range Rover Hybrids follows the ancient Silk Road from Solihull to Mumbai. Read more...