11 September 2013
The luxury arm of Nissan builds a stunning luxury hatchback concept, and not a moment too soon. Read more...
Joyride | 23 August 2013
The performance-oriented luxury sedan can be a delight, provided you steer clear of what Infiniti really wants to sell you.
28 March 2013
Showing gasoline-electric versions of its QX crossover and Q sport sedan in New York, the brand made clear that it would save diesels for another day. Read more...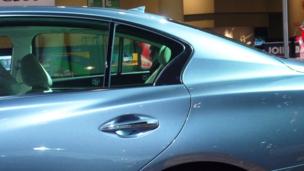 14 February 2013
At the Toronto auto show, a design chief says the Q50 sedan offers clear clues to the Q60 coupe – still more than two years away. Read more...