Review | 27 September 2013
Swift and sumptuous, Land Rover's latest is the master of all it surveys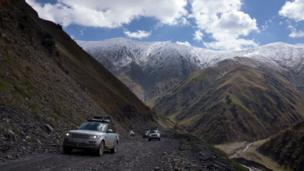 The Roundabout Blog | 23 September 2013
As a final shakedown before production, a trio Range Rover Hybrids follows the ancient Silk Road from Solihull to Mumbai. Read more...
Real Live Test Drive | 2 April 2013
Chilly water, muddy potholes and the scepticism of an expert New Jersey fisherman are the obstacles faced by Land Rover's refreshed compact SUV. Read more...