The Roundabout Blog | 8 May 2015
The brand, known for its British stoutness and reserve, gets a dollop of bespoke style – thanks to its gifted Colours and Materials team.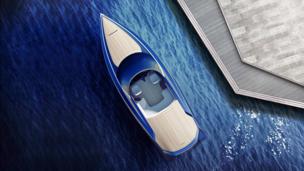 The Roundabout Blog | 4 May 2015
The speedboat, designed with input from the British sports-car marque, is scheduled to debut in Monaco in September. Read more...
Joyride | 14 April 2015
Crewe's new flagship is as fast as a Porsche 911 Carrera GTS – and twice as heavy. Read more...