1 April 2015
The rear-wheel-drive full-size luxury sedan sends a strong message that there's life yet in Ford's beleaguered luxury line.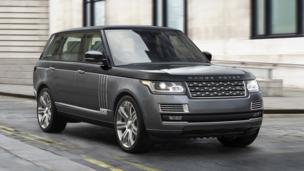 30 March 2015
Thought picnicking on a Rangey's tailgate couldn't get any posher? Enter JLR Special Ops. Read more...
24 March 2015
The mid-size luxury sedan, set to compete against the BMW 5 Series, was introduced 24 March in a stunt drive across the River Thames. Read more...