2 April 2015
C-Class, S-Class Coupe and Mercedes-AMG GT come up winners in the 2015 World Car Awards. Read more...
If You Like... | 22 February 2015
Stately, luxurious and somewhat intimidating, the super-sedan has quickly become a standard-bearer. But its brand of prestige can be had for much, much less.
The Roundabout Blog | 17 January 2015
Outfitted with almost every conceivable treat and bauble, the sedan is spectacularly impressive – and not terribly expensive. Read more...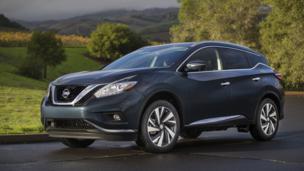 15 December 2014
Nissan brings concept-car looks to a segment of the market that tends to come up short in the imagination department. Read more...