Alt-Green | 15 August 2014
A German startup will deliver a stylish electric scooter to your door, with removable batteries. Read more...
Alt-Green | 9 July 2014
The diminutive Urb-e folding cycle arrives as a "last mile" solution for urban commuters.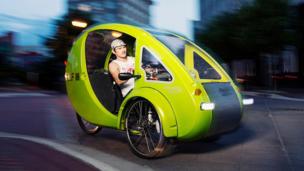 Alt-Green | 9 June 2014
The pedal-powered solar-electric Elf trike proves that one horsepower is enough to form a virtuous cycle. Read more...