Car Tribes | 19 March 2015
Developed at the dawn of the muscle-car era, the bicycle has become catnip for nostalgic collectors. Read more...
22 December 2014
Under what conditions would a racing car that never raced be considered the year's most fascinating racing car? When 'Hoon' is affixed to it.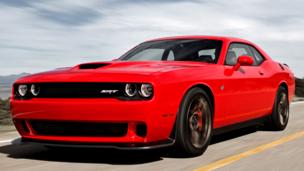 If You Like... | 4 December 2014
With a little luck and a lot of patience, a machine that may be the mighty Dodge's spirit animal can be had at a deep discount. Read more...
The Roundabout Blog | 20 August 2014
It generates 707 horsepower, tops out at 199mph and on price, undercuts some frightfully powerful competition. Read more...