Review | 3 June 2015
The quickest flagship yet from Sant'Agata is a leaned-down, powered-up tarmac bruiser. Lawrence Ulrich gets acquainted. Read more...
Review | 20 May 2015
Running the same 550-horsepower V8 engine as the loutish Jaguar F-type R, this SUV is as much a hot rod as it is a mud bug, Lawrence Ulrich writes.
18 May 2015
Watch the Italian carmaker's 740hp flagship smash the seven-minute barrier around Germany's famed Nürburgring Nordschleife. Read more...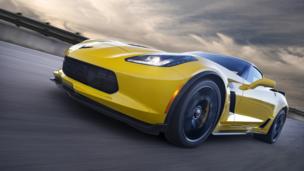 Joyride | 9 May 2015
When I was 10, I believed that all Corvettes were just like the new Z06. They weren't. Read more...