If You Like... | 23 January 2015
It is the fastest raging bull of all time, and among the prettiest, too – but there is an alternative, and it carries a $150,000 discount.
Review | 20 January 2015
The track-ready variant of the Chevrolet sports car replicates the dynamics of $300,000 Italian exotics for an $80,000 outlay. Read more...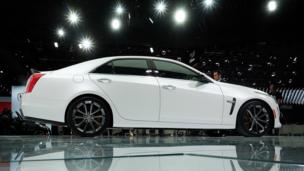 14 January 2015
US brands flexed for onlookers at the 2015 Detroit auto show, none more so than Ford, Cadillac – and Honda? Read more...