Secret Formulas | 2 April 2014
After a 16-year absence, the sports car maker is set to return to top-tier endurance racing. Read more...
Icons and Innovators | 27 February 2014
A barn find for the ages: the first known Porsche was purely electric, and a pioneer of EV technologies used by today's builders.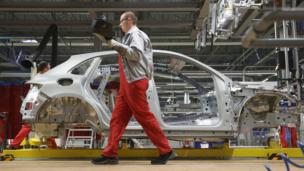 The Roundabout Blog | 11 February 2014
At its newly expanded Leipzeig factory, Porsche has kicked off production of the sporty compact crossover. Read more...
13 January 2014
With a roof panel that performs an achingly beautiful mechanical ballet, the Targa splits the difference between coupe and convertible. Read more...