Evolution of Design | 21 April 2015
Think the coming Rolls-Royce SUV is a sacrilege? Think again. The history of Britain's most genteel carmaker is studded with toughness.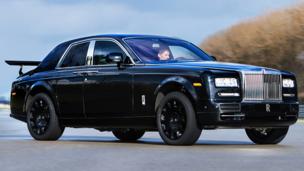 8 April 2015
This chopped, be-winged Phantom is Rolls' engineering mule for its coming luxury 4x4. But why? Read more...
The Roundabout Blog | 18 April 2014
In Beijing, the Bespoke team at Rolls-Royce presents the most elaborate act of woodworking in its history. Read more...