28 April 2014
Though there are no intentions for production, the mighty mite may be the most appealing Paceman of all, says TopGear.com.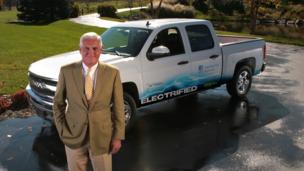 Alt-Green | 3 March 2014
Bob Lutz, the charismatic ex-General Motors chief, leads the EV charge as VIA Motors aims to change the work truck. Read more...
13 January 2014
The best-selling pickup distills the Atlas concept of the 2013 Detroit auto show, shedding style – but also a good bit of weight – for the 2015 model year. Read more...