21 November 2014
The concept, which features Chevy's new Duramax diesel engine, stands head and shoulders above its peers at the 2014 Los Angeles auto show.
CarTech | 17 October 2014
Lighter and more efficient than competitors, the best-selling truck in the US still has a lot to prove, writes Dan Carney. Read more...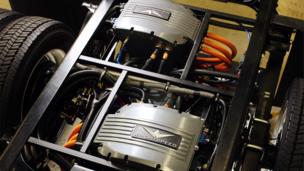 Alt-Green | 6 October 2014
Tesla Motors co-founder Ian Wright devises a piston-engine retrofit that dramatically cuts trucks' fuel consumption and emissions. Read more...