"Once you purchase land in a particular size, you are committed to that," said Ocampo-Garcia, 33, who lives in San Fernando in the Philippines province of Pampanga. "The house you can renovate as your budget permits."
Today they live in a 54 square-metre house on a 366 square-metre lot, and they're quite content. "We love our home," Ocampo-Garcia said, "and we understand the limits of our budget."
Not everyone is as money savvy about buying a home. In the UK, three-quarters of first-time homebuyers said they stretched themselves financially to afford it, according to a survey by the Money Advice Service, and 19% wish they'd spent less. More than half of recent US homebuyers said that in hindsight, they wished they had known more about financing, according to research from Chase Bank – and 39% would choose a different house if they could do it again.
One in three first-time homebuyers in Australia wished they'd done more house hunting before settling on a property, according to a survey by Mortgage Choice. And, three-quarters of Asian first homebuyers worry whether they'll even be able to afford a house, according to an iProperty Group survey in Malaysia, Indonesia, Hong Kong and Singapore.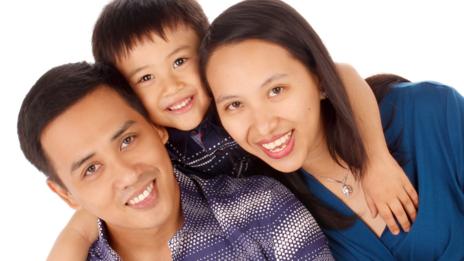 Buying a home is a big commitment, both in terms of the price of a house and in the maintenance, upkeep and taxes you'll be responsible for. Planning ahead can smooth the path to ownership.
"Property is a big part of anyone's net worth," said Peggy Creveling, a financial adviser with Creveling & Creveling Private Wealth Advisory in Bangkok, Thailand. "So it's a very important decision to get right. Often there's very little thought put into it."
Here's your five-year house-buying plan:
Five Years to Go
Buying a house isn't always the most cost effective move. In Thailand, for instance, selling a property on the secondary market is very difficult, and the cost of buying and selling is significant, so unless you're going to be in the home for at least five to 10 years, buying isn't best, said Creveling.
"Relative to rents, property prices tend to be high," she said. Consider all the costs involved in buying a home — mortgage payment, insurance, maintenance, taxes, moving costs, transaction fees — and compare them to rental costs.
Before you can make a clear plan, you have to know where you'd like to live and what it might cost to live there. It pays to be thorough and research commute times, schools, community services and more. Take the time to explore communities yourself, rather than relying on internet research or word of mouth, and consider the type of housing and size of house you might need in a few years.
"From there, you'd probably look at contacting somebody in the industry or just looking online to get an idea of what prices for houses like that cost right now," said Julia Chung, a financial and estate planner with Facet Advisors in Langley, British Columbia in Canada.
Financial advisers suggest saving for a 20% down payment — and most people will be able to accomplish that if they plan five years ahead. In some countries, like China, if you're a first-time homebuyer, even more will be required. If you put down less, you may have to pay extra monthly fees for mortgage insurance in countries such as the US, Canada and Australia.
"The main point is making your deposit as large as possible," said Brett Evans, executive director of Atlas Wealth Management in Southport, QLD, Australia.
The average house price in the UK sits at £254,000 ($428,473) and in the US, $334,200. Five years of savings might offer 60 months of time to accumulate a down payment, but aim for 54 months of savings so you'll have your deposit ready ahead of time.
Checklist: Five Years Before
- See if buying makes sense
- Decide what you want
- Make a savings plan
Four Years to Go
Owning a home is expensive beyond the down payment and cost of the loan. There's regular maintenance, lawn care and unexpected appliance replacement.
Peter Falk and his wife lived on one income while they were saving up for a home in North Vancouver in British Columbia, Canada. "My wife's income we put toward the down payment," said Falk, 36. They also saved periodic windfalls, such as bonuses. They expect to close on a three-bedroom duplex in June.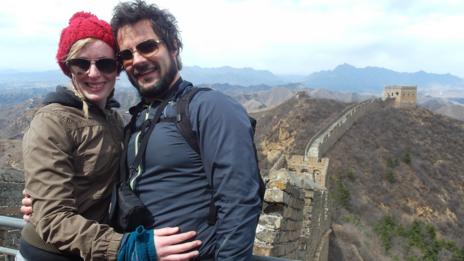 If you live in a country where credit is consistently tracked, such as Malaysia, the UK, the US, or Germany, it's important to know where you stand.
"You have to make sure your credit is in excellent shape so you can get the best possible mortgage," Chung said. In the US, you're entitled to a free annual report from the three credit reporting agencies at annualcreditreport.com. In the UK, you can get a report for £2 each ($3.37) from Equifax, Experian, and Callcredit. In Malaysia you may be able to get it from your bank.
Correct errors and take steps to improve your score, such as paying down debt and makingon-time payments to creditors. Check your credit annually to make sure you're seeing improvement.
Checklist: Four Years Before
- Live on less in order to save more
- Check your credit and correct any inaccuracies
- Continue checking credit annually
Two-to-Three Years to Go
Now is the time to make sure you are really on track. "You want to be able to track how close you are to your goal," Chung said. "Is this plan working?"
Monitor property prices in your chosen area and make sure they haven't changed significantly. Check your savings totals to see if you have as much as you need at this point — and if not, how you should adjust your future savings rate. Also, has your family situation changed? Are you having a child — or another child? Will you need to care for an ageing parent or other relative? Factor these into the expectation for the size of home you might need and its cost.
If you don't already live in the city you plan to buy in, you may want to rent there first. That's what Anthony Bianco did before he purchased his home in Brisbane, Australia. For the first few years when he was saving, he lived in a remote area with low costs so he could put a large chunk of money away. Then he moved to Brisbane.
"Brisbane was new to me," said Bianco, who runs travel site TravelTart.com. "Renting was a good opportunity to gain a feel for the better suburbs in terms of facilities and access to public transport."
You may want to start scouting houses far in advance of your purchase date. It will give you an idea of how active the market is, how quickly houses sell and what you'll get for your money. If the market is very competitive, it could take you a year or two to find the right home.
"We looked for a year and a half and the process was very frustrating due to the cost per square foot of owning a home in Vancouver," Peter Falk said.
Checklist: Two-to-Three Years Before
- Do a status check
- Consider renting in your target area before buying
- Begin house hunting
One Year to Go
In many countries, the process of closing on a home is lengthy — two to three months or more — but you can do a few things ahead of time. For instance, in some cases there is a pre-approval process that enables you to complete a loan application and get initially approved for a mortgage of a certain size. You will be asked to provide proof of income, recent bank and financial statements, tax returns, and information on household expenses and loans. If your deposit comprises a family gift, you may have to provide proof of the amount.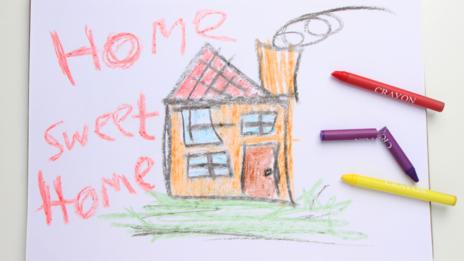 "Speak to the bank about getting pre-approval and getting an idea of how much you can borrow based on your income and the size of your deposit," Evans said. This makes you a stronger buyer in a bidding war on a house, and may shorten the process once you have an accepted offer.
It's also advisable to get an estimate for taxes, fees, and insurance that will accompany your purchase, which can affect how much cash you need up front, and could increase your monthly payments.
Once you've found a home you like, it's time to complete the process. That means making an offer (and having it accepted), having surveys, inspections and any necessary legal work done, securing insurance, and finalizing the paperwork for your loan.
These steps differ from place to place, but build in time and costs for inspections, ownership transfer and more.
"My wife and I were disciplined and we have put ourselves in a great position to raise kids and enjoy a family," said Peter Falk, who is expecting his first child in September. "We feel great about it."
Checklist: One Year Before
- Start the financing process
- Calculate all one-time and ongoing fees involved
- Make an offer