John Boorman has made hugely influential movies like Deliverance and Hope & Glory. He reveals the films that shaped him.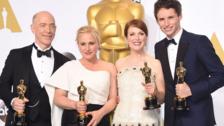 The 2015 Academy Awards lacked the vulgarity of the past – but political correctness meant the ceremony fell flat. Owen Gleiberman gives his verdict.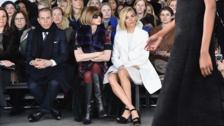 More than 300 shows jostled for attention in the Big Apple's fashion extravaganza. Susie Lau picks the out the most interesting developments for BBC Culture.
British success at the Oscars is not a new phenomenon – but this year the nominations are dominated by stars from the UK. BBC Culture finds out why.
The British actor is the front-runner in the best actor category at this year's Oscars. He talks to Tom Brook about bringing Stephen Hawking to the screen.