14 February 2014
Golden gowns, painterly prints and more as the catwalk shows get started in the UK capital. Read more...
7 February 2014
As the shows kick off in the Big Apple we look at some highlights from the runway
6 February 2014
The 2014 Winter Olympics opens in Sochi, Russia, on Friday. BBC Culture checks out the most bizarre uniforms. Read more...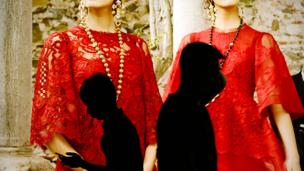 31 January 2014
Shoppers are turning away from ostentatious displays of wealth and discovering a new, more understated sense of luxury, reports Harriet Quick. Read more...