13 May 2015
Live updates from the BBC Culture team and friends at the Cannes Film Festival 2015 Read more...
The Reel World | 6 May 2015
The producers of major blockbusters – including the Star Wars and Marvel films – are looking to draw in the female audience more than ever, reports Tom Brook.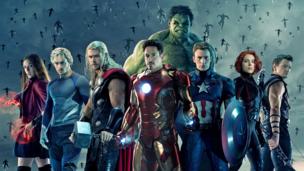 4 May 2015
Age of Ultron is a box-office smash, but does that really mean it's universally loved? It isn't a film-making model worth following, writes Owen Gleiberman. Read more...
31 March 2015
Alain Gales meets first assistant director Alex Oakley on the set of Kristin Scott Thomas' latest film, Suite Française to find out how a movie comes together. Read more...