Horizons | 1 November 2012
How robots could soon be helping surgeons with the delicate process of eye surgery. Read more...
Under the Radar | 3 August 2012
Scientists are developing ways to create quick and cheap diagnostic tests that can be printed onto paper.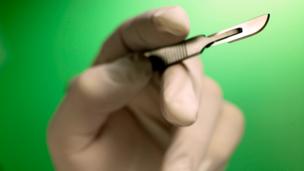 The Real Risk | 20 June 2012
Our resident statistician David Spiegelhalter looks at the often-gruesome history behind some of the procedures carried out in the name of medicine. Read more...