60 Second Idea | 30 March 2013
Psychologist Susan Blackmore suggests a newly evolved polythene-eating bacterium could encourage us to be more sustainable. Read more...
Under the Radar | 6 July 2012
Researchers create artificial cells that can make proteins to order when triggered by light.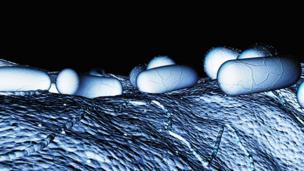 Under the Radar | 16 February 2012
A reusable smart coating that can kill deadly bugs is the kind of science story that goes underreported, but not in this column. Read more...