26 December 2012
From a new species of monkey to mysterious new planets, scientists were kept busy in 2012.
24 December 2012
From Curiosity Rover's mission to Mars to the swansong for a space exploration legend. Read more...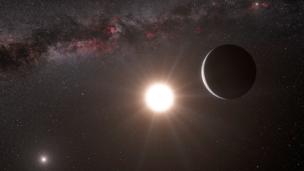 Science/Fiction | 4 November 2012
Scientists' could learn a thing or two from science fiction when it comes to naming newly discovered worlds, says Quentin Cooper. Read more...