24 December 2012
2012's best technology pics, from Apple-beating smart phones to a new wave of drones. Read more...
Code Red | 9 December 2012
Powerful, military lasers - promised for decades and now being touted again – have failed to take off. But why?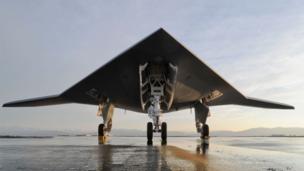 Life:Connected | 7 December 2012
Who should take responsibility for decisions made by "intelligent" machines like killer drones or autonomous cars? Read more...
Future Thinking | 12 November 2012
We have witnessed fewer and fewer wars between countries since 1945, and so there is no reason to doubt that they could disappear like other horrifying acts. Read more...