From battery-powered exoskeletons to buildings that melt cars, this year was a notable one for design. Read more...
Technology is changing everyday city life, allowing us to instantly adapt to everything from storm threats to traffic jams.
World-Changing Ideas
We know how many miles per gallon our car does, but do you know how much energy you use at home? One architect has a solution to help us help the environment. Read more...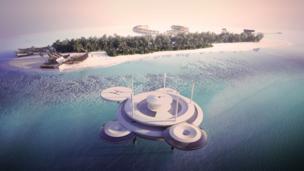 Will We Ever?
Living below the sea is possible, at least for a short time. So what is stopping us creating colonies to ease over-population, or guard against disasters? Read more...