Technology is changing everyday city life, allowing us to instantly adapt to everything from storm threats to traffic jams. Read more...
Skyscrapers are getting bigger, as cities race to raise the tallest tower. But in the future, they may become cities themselves, helping mitigate urban sprawl.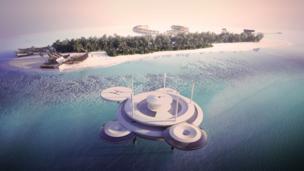 Will We Ever?
Living below the sea is possible, at least for a short time. So what is stopping us creating colonies to ease over-population, or guard against disasters? Read more...
A new exhibition celebrates the cutting-edge architecture that is allowing scientists to live and work in one of the most extreme environments on Earth. Read more...