Buckle up and ride a rocket through the Solar System to explore our cosmic neighbourhood. Read more...
As Nasa's telescope celebrates its tenth anniversary of revealing the Universe's dark side, we show some of the most memorable images it has captured.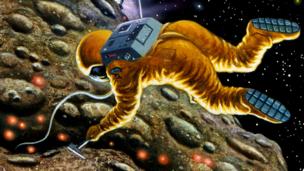 The Paleofuturist
Two firms have announced ambitious plans to mine asteroids for their precious metals. Although it sounds outlandish, the idea has roots stretching back decades. Read more...
From Curiosity Rover's mission to Mars to the swansong for a space exploration legend. Read more...