BBC Stargazing Live's Dara O Briain experiences weightlessness as he finds out how astronauts train for life in space. Read more...
Some of the most impressive pictures from the worlds of science and technology this week, including a leaping whale and a menacing dinosaur skeleton.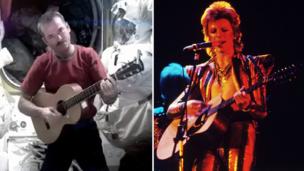 Space Station
Chris Hadfield captured public imagination when he covered David Bowie's Space Oddity in orbit. But what if Bowie had been sent into space instead? Read more...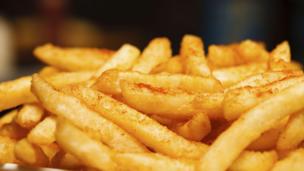 Under the Radar
Think reaching Mars is a challenge, how about cooking a decent meal on the way? Enter the weird science of cooking in space, starting with the humble chip. Read more...