Future Thinking
Few operations are as difficult as brain surgery. Doctors could soon be able to paint tumours to make them easier to remove –thanks to a deadly natural venom.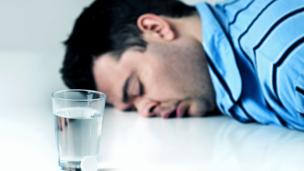 Medical Myths
Many people believe that mixing wine, beer and spirits causes nasty hangovers. Are they right? Claudia Hammond studies the evidence Read more...
Why does the sea taste so salty? As the Earth Unplugged team discovers, it's our rivers that have a huge part to play. Read more...