Future Thinking
California's Brain Observatory is building a digital archive of human brains it hopes will help doctors cure life-threatening illnesses. Read more...
Future Thinking
Why a stop-motion film whose cast was made up of a few thousand atoms may transform the way we use computers.
Does your neighbourhood make you happy or sad? Researchers are realising that how we feel about our local surroundings is vital to a city's success. Read more...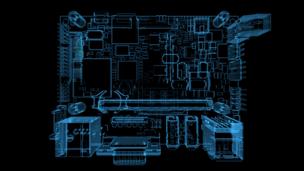 Life:Connected
Computers are hi-tech, right? Our children may not see it that way. The next generation of digital devices will be hidden, bringing both benefits and dangers. Read more...