Life:Connected
Many think texts and tweets are crimes against proper grammar, but linguist Ben Zimmer argues that this misses the point Read more...
Future Thinking
In the near future, we could be paying for everything – from a movie ticket to our morning coffee – with phones and apps, if plans by PayPal are successful.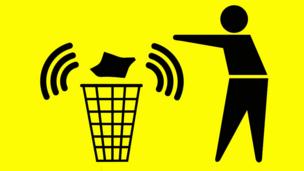 In Depth
In the last in a five part series on the future of mobile, Roland Pease explores why networks may soon be flooded with robotic customers. Read more...