Here are some of the most stunning space-related pictures captured during the last month – from salad greens to grow on Marsto a portrait of Spain from orbit.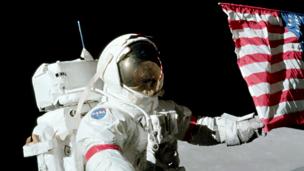 Space Station
Apollo 17 commander Gene Cernan talks to BBC Future about what it is like to be part of history, and why he is unhappy about the current US space programme. Read more...
The most impressive pictures from the worlds of science and technology this week, from a smart new contact lens to a four-winged dinosaur. Read more...