The most impressive pictures from the worlds of science and technology this week, from fire-bombing airliners to awesome black holes. Read more...
Last Place on Earth
Pockets of land and water that are free from 'alien' species are few and far between, finds Rachel Nuwer. Yet could we reverse the tide of these pests?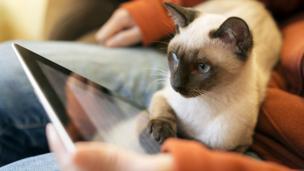 Uniquely Human
Whether it's apes, bears or penguins, animals can't enough of touchscreens, says Jason G Goldman, and it's revealing intriguing things about their behaviour. Read more...
The sailfish can swim faster than a cheetah can run – and the secrets behind its speed inspired McLaren's Frank Stephenson to create a new car. Read more...