Head Squeeze
Doctor Who can function with two hearts, but can non-Time Lords do the same? Greg Foot finds out. Read more...
Head Squeeze
It's one of the loudest noises a human can make, and the bane of sleepless partners' lives. James May explains what causes snoring and how we can stop it.
Head Squeeze
No one likes listening to themselves, but why? It's because when you speak you hear yourself in two different ways. Read more...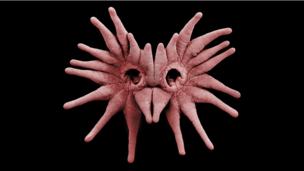 In Depth
Bemused biologists have found our machinery for identifying odours and tastes also exists in kidneys, airways and sperm. They think they finally might know why. Read more...