Beyond Human
From robotic legs to laser arms, the owners of artificial limbs are no longer content with only one replacement Read more...
Medical Myths
It's a mainstay of movies: memory loss caused by a strike to the head can be cured by another strike. Is this the same in real life? Claudia Hammond finds out.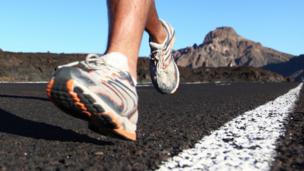 Medical Myths
Trainers designed to cushion feet and raise heels reduce problems, we're told. But is it true? Claudia Hammond discovers the evidence is not quite so clear-cut. Read more...
From record-setting leaps to deep dives, the past 12 months has seen mankind breaking much new ground. Read more...