Head Squeeze
And why are they hairy? Greg Foot explains all, and also reveals which sex has the smelliest armpits. Read more...
Head Squeeze
From a dull thudding ache to sharp pains that last for days, what triggers these sensations? Greg Foot gets inside our heads to reveal all.
Last Place on Earth
In a noisy world, is there anywhere left that remains utterly silent? Rachel Nuwer discovers there's at least one human sound you can never escape Read more...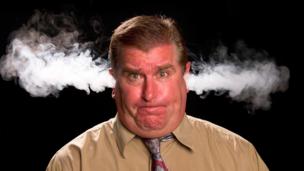 Medical Myths
We tend to assume overweight, red-faced, sweaty people have raised blood pressure. But is it really so simple? Claudia Hammond looks at the evidence. Read more...