The big tech launches of the last four decades... not all of which are remembered for the right reasons. Read more...
How speech recognition is being used to control everything from your in-car radio to your TV and phone.
The mobile phone revolutionised communications and photography but now it has another target in its sights. Read more...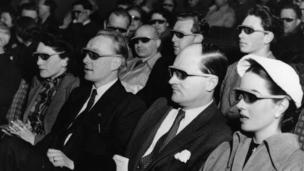 The Paleofuturist
Just ten years after the introduction of television to the world, it promised to jump into 3D. So why have decades of attempts to launch 3DTV tried and failed? Read more...