In Depth
A few people can hold their breath for an astonishingly long time, discovers Frank Swain. How do they do it? Read more...
Will We Ever?
We've long tried to make it rain, and now scientists aim to harness lightning with lasers and hurricanes with oil slicks. Is manipulating weather possible?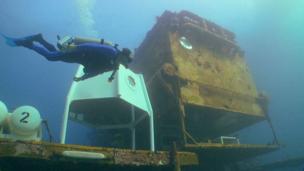 Tomorrow's Lives
Living underwater is seen by some as a futuristic utopia, but what's it actually like? Rose Eveleth asks a man who eats, works and sleeps on the sea floor Read more...
Last Place on Earth
Weird and wonderful creatures thrive in the planet's most hostile places, but there are a few spots too harsh for even the hardiest, discovers Rachel Nuwer Read more...