Non dom flat charge raises £130m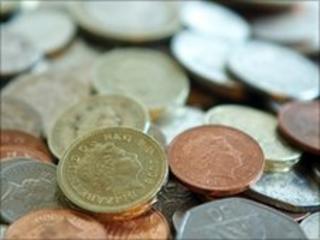 The £30,000 charge on non doms raised £130m in its first year of operation, according to figures seen by the BBC.
The tax was introduced by the previous Labour government in 2007 as part of changes intended to raise an average of £650m per year.
The Liberal Democrats have described the sum collected as a "flea bite".
People who have been resident in the UK for seven of the previous 10 years but are non-domiciled for tax purposes are liable to pay the charge.
Alternatively they can opt to pay normal taxes.
'Fewer coming to UK'
The figures seen by the BBC show that 4,300 people chose to pay the flat-rate tax.
Lord Oakeshott, Liberal Democrat Treasury spokesman, told the BBC that the sum collected was "a flea bite".
He added: "For [Chelsea Football Club owner] Roman Abramovich it is the price of a round of drinks at half time at Stamford Bridge. It's only one in 20 of the 86,000 who were known to be non doms in the previous tax year."
The introduction of the £30,000 charge was fiercely opposed by some of the country's richest people and by tax experts who said it would deter rich people from coming to live in Britain.
Tax experts have told the BBC that since the changes were introduced in 2008, some non doms had left the country while there was clear evidence that fewer people who would be eligible for non dom status were moving to the UK.
Andrew Rodger, executive director of Stonehage, a wealth management company, told the BBC: "This piece of evidence seems to suggest that less tax is being generated than anticipated by the 2008 changes but we are nonetheless losing tax revenue as a result of the changes."
The coalition government has not announced how it will treat non doms. The agreement between the Conservatives and Liberal Democrats says the parties will review taxation levels.